Vector assets are graphics that can be applied to various densities.
From the IDE, you can add vector assets to your project by doing the following: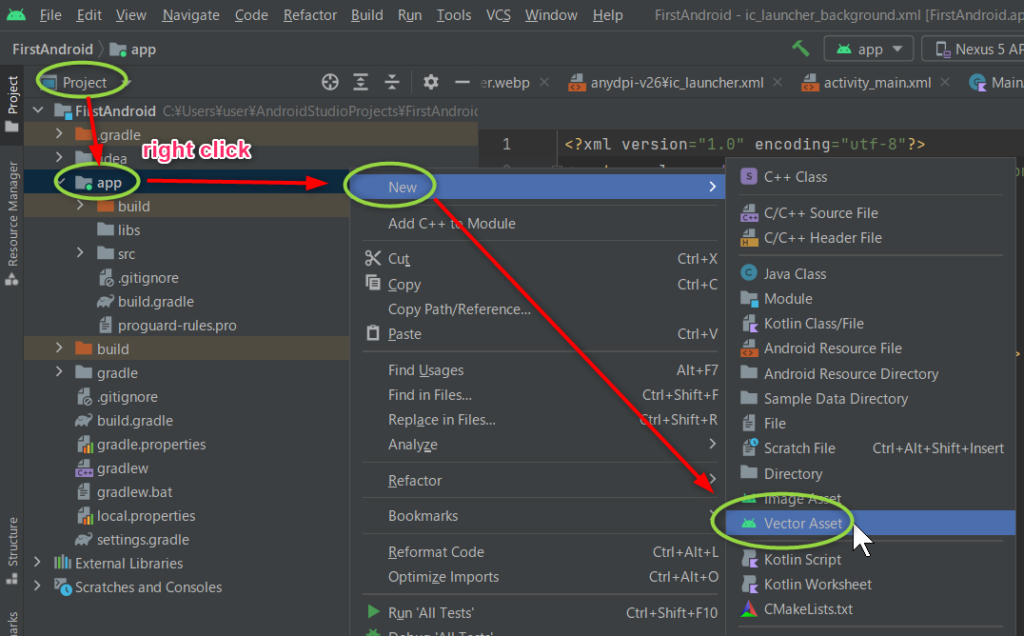 On the Configure Vector Asset screen, set Asset type to Clip Art.
To select an Asset, click the icon to the right of Clip Art.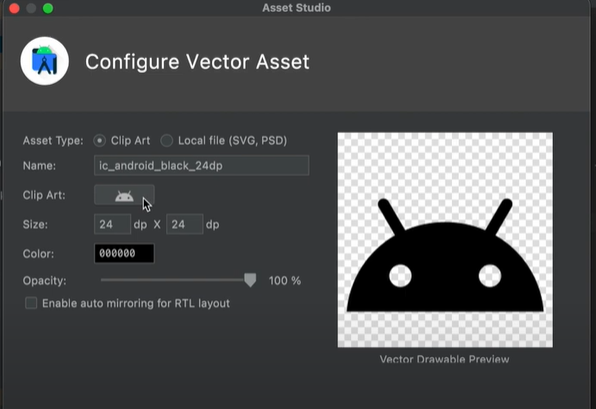 The IDE will display the Select icon screen.
As a method of specification, if the name of the icon is known in advance, it can be determined by searching.
Also, by operating Find, you can specify from the classified Vector Assets.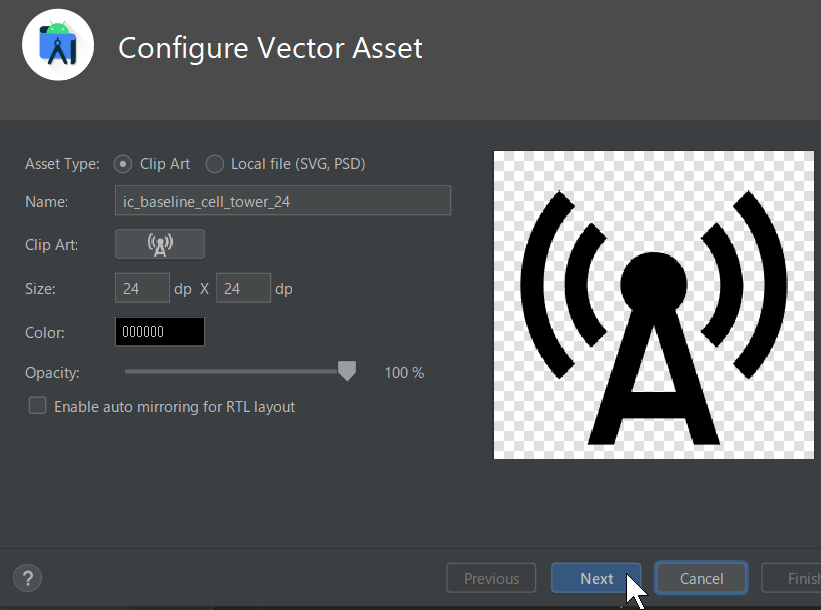 Click [Next] to proceed with the addition.
Check the directory where Asset is saved.
Now that the Asset has been added, you can check it as shown below.